For the first time in a long time, I'm glad to see the media focusing on our veterans and doing stories about their
sacrificed. I want to take this time to thank all the veterans and their families for their sacrifices, along with those in active service From the bottom of my heart, I thank you for the service you've given to your country in keeping the United States free. God Bless every one of you.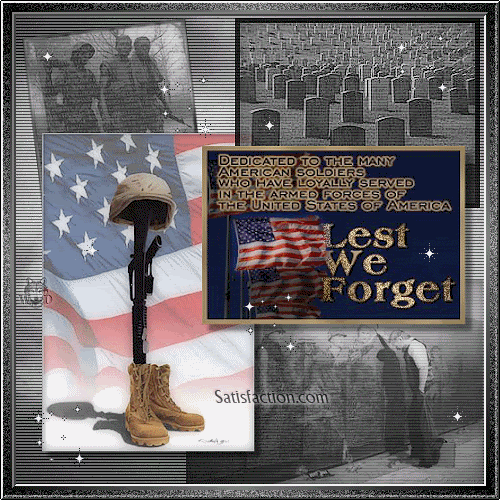 twists and swings to the voice
yours appear on enemy streets;
gunfire lights up the sky.
I can smell the smoke drift
in the night air even thousands
Trepidation moves me closer
to the screen looking for a sign,
with a spray of warfare sweat.
Or a calloused hand, tattoo
on thumb, symbolizing courage.
Nothing revealed you were among
the dust, broken buildings or
Looking up, a bright sun warms
my worried face; wonder if
a hole away from harm's way.
rest your body, hoping it's
just like you didn't know my crush
on you—since childhood cavorting.
Bea
In Memory of my uncle, John Maluska.